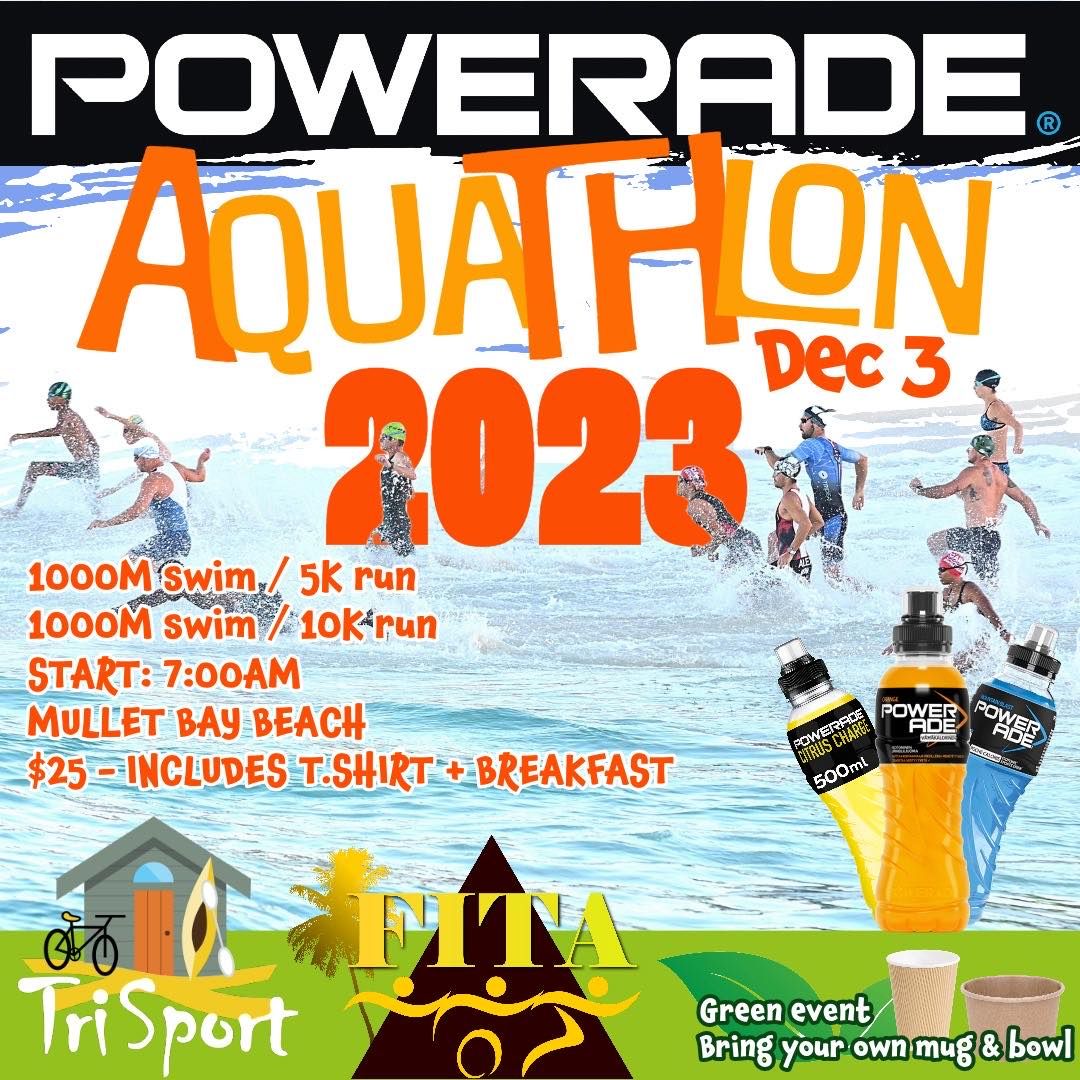 Event Details
Come out to Mullet Bay Beach for FITA's last event for 2023, the Powerade Aquathlon, on December 3rd at 7:00am.
We will start with two 500m triangles to complete the 1000 meter swim at Mullet Bay Beach. When you exit the water, you will either tag your team mate or start your run yourself. The 5km & 10Km run will take you from the beach on to Pointe Pirouette where you will turn and run back through Mullet Bay and on to Porto Cupecoy and finishing back at Mullet Bay Beach (10K is two laps). You can see the run route here: https://www.strava.com/routes/11291810
Sign up Here: https://forms.gle/ddsVyWhNpYrtMjPN9
Categories are Teams and Individuals (Males and Females under 40 and 40+) and Juniors (under 18) .
Pick up your race number at Tri-Sport in Simpsonbay and Marigot from November 27th to December 2nd. Registration fee is $25 per person which includes a yummy breakfast and a T-Shirt.
Please bring your own coffee mug, spoon and breakfast bowl as we do our part in using less plastics.
See you there!