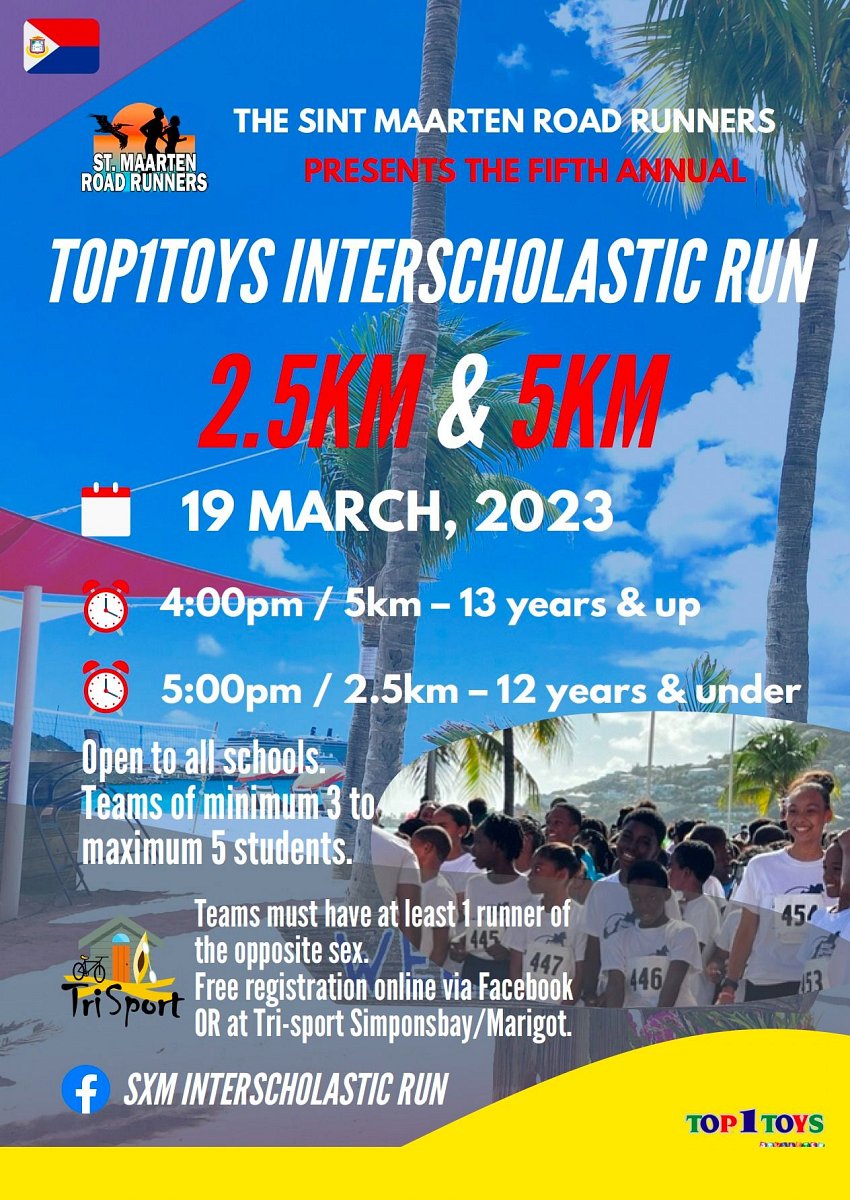 Event Details
Which school is the fastest?
All schools are welcome! Both sides of the island! French and Dutch!
The Sint.Maarten Road Runners Presents the 5th Annual Interscholastic Run 2.5km & 5km.
Grab your school's 3 to 5 best runners and come out and have some fun at the St. Maarten Road Runners annual Interscholastic Run.
Free Registration: Online via Facebook OR Trisport in Simponsbay/Marigot.
Oh..and there are awesome prizes for the winning schools!

Location: Gelateria Milano on the Boardwalk in Philipsburg
Start Time:
4:00pm / 5km – 13 years & up
5:00pm / 2.5km – 12 years under
The combined times of the best three runners of each team will determine the winners.
* Teams must have at least 1 runner of the opposite sex *
Come out and support your school!
Then stay on afterwards for dinner at one of the great restaurants on the boardwalk.