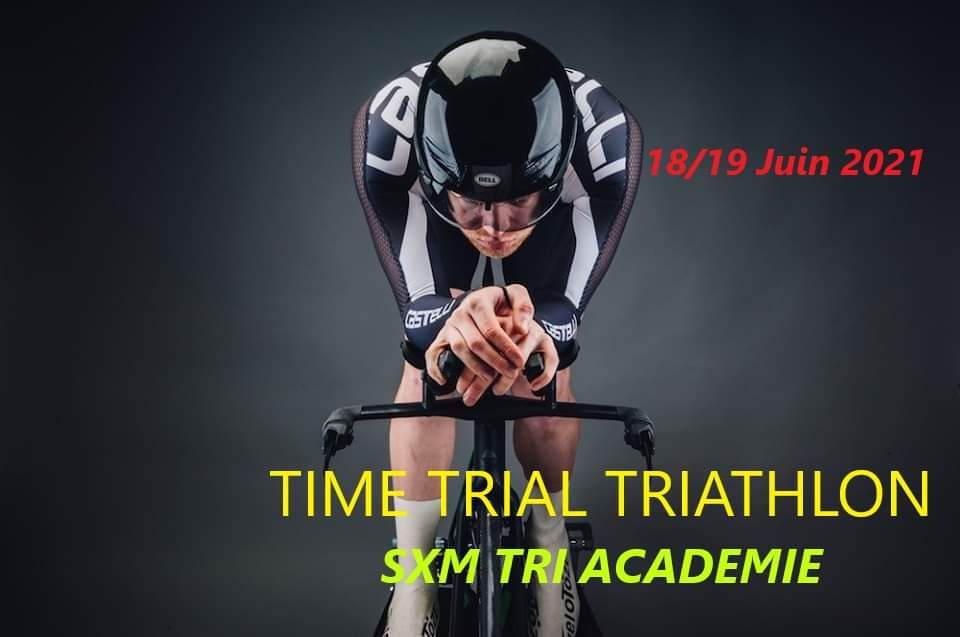 Event Details
Triathlon sprint (S) en contre-le-montre.
Inscription dans les magasins partenaires jusqu' au 17 juin 2020.
3 événements : natation le vendredi fin d'après-midi, vélo le samedi matin, course à pied le samedi en fin d'après-midi.
Ouvert aux triathlètes ( 3 épreuves) ou aux "individuels" ( 1 ou 2 épreuves).
Tarif pour 1 seule épreuve : 10 euros
Tarif pour 2 ou 3 épreuves : 15 euros
Classement/récompenses ( modifiable selon nombre de participants) :
Meilleur nageur (H/F)
Meilleur Cycliste ( H/F)
Meilleur coureur ( H/F)
Podium triathlètes scratch féminin
Podium triathlètes scratch masculin
Podium triathlètes vétéran ( +40 ans) masculin
Réglementation spéciale Covid-19 à consulter sur la page ( nombre de participants limité, départ individuel,...)
Détails :
Epreuve 1 - 17h30, Natation dans le baie de petite plage sur une distance de 750m. Départ toutes les minutes des triathlètes puis des individuels. Start list par tirage au sort diffusé sur la page le 17 juin.
Epreuve 2 - Vélo : Départ à 6h00 toutes les minutes routes des terres basses ( Samanna). 2 boucles de 10KM soit 20km. 6h00 départ du 1er au classement général provisoire triathlon( fin natation) suivi des cycliste "individuels".
Epreuve 3 - Plage du galion - 5km de course à pied, format poursuite: Départ 17h30 en format poursuite sur la base du classement général. Le premier triathlète au cumul des temps natation + vélo démarre à 17h30.Exemple : si vous avez 5 minutes 46 secondes de retard sur le 1er,vous partez à 17h35'46''. Le classement général est donc celui du passage sur la ligne d'arrivé de la dernière épreuve.
Départ groupé pour les coureurs "individuel" une minute après le dernier triathlète.
Réglementation précise et consignes de sécurité diffusées sur la page
Résultats après chaque épreuve et résultats final diffusés sur cette page.

Sprint triathlon (S) in time trial.
Registration in partner stores until June 17, 2020.
3 events: swimming on Friday late afternoon, cycling on Saturday morning, running on Saturday late afternoon.
Open to triathletes (3 events) or to "individuals" (1 or 2 events).
Price for 1 single test: 10 euros
Price for 2 or 3 tests: 15 euros
Ranking / rewards (modifiable according to the number of participants):
Best swimmer (M / F)
Best Cyclist (M / F)
Best runner (M / F)
Women's scratch triathletes podium
Men's scratch triathletes podium
Male veteran triathlete (+40 years) podium
Special Covid-19 regulations to be consulted on the page (limited number of participants, individual departure, ...)
Details:
Event 1 - 5.30 p.m., Swimming in the bay of small beach over a distance of 750m. Triathletes and then individuals depart every minute. Start list by lottery published on the page on June 17.
Event 2 - Cycling: Departure at 6:00 am every minute on the lowland roads (Samanna). 2 loops of 10KM or 20km. 6:00 am start of the 1st in the provisional triathlon general classification (end of swimming) followed by "individual" cyclists.
Event 3 - Galion Beach - 5km run, pursuit format: Start at 5.30pm in pursuit format based on the general classification. The first triathlete to accumulate swimming + bike times starts at 5.30 p.m. Example: if you are 5 minutes 46 seconds behind the 1st, you will start at 5.35 p.m. 46 ''. The general classification is therefore that of the passage on the finish line of the last event.
Mass start for "individual" runners one minute after the last triathlete.
Precise regulations and safety instructions published on the page
Results after each test and final results published on this page.