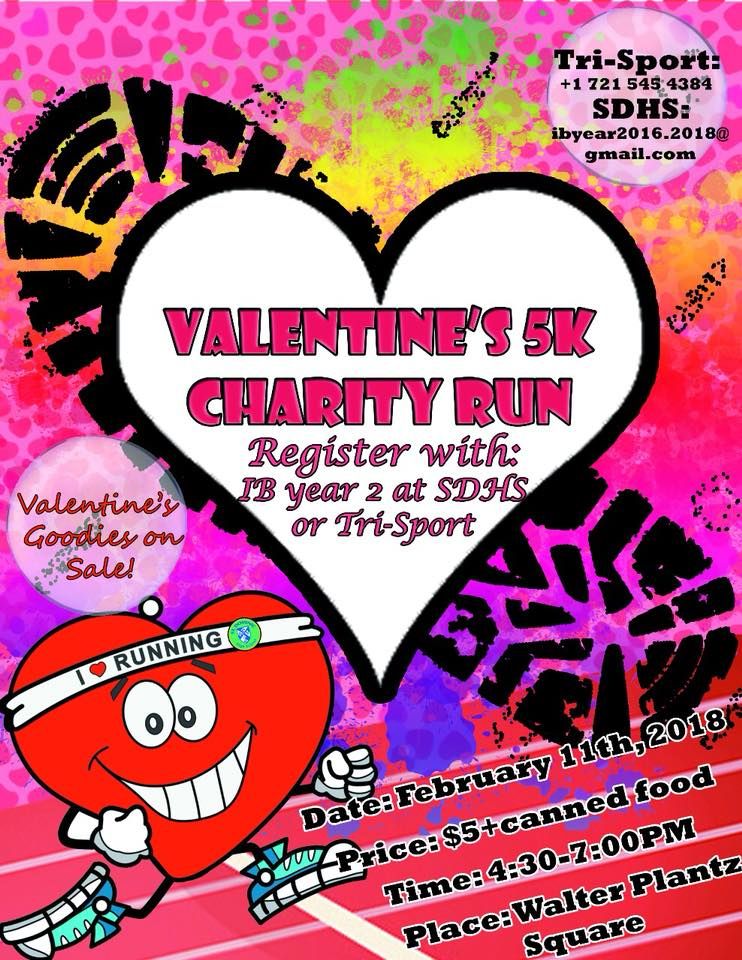 Event Details
Be a part of this great initiative by the St. Dominic High IB students who are hosting this 5Km flat run on the Boardwalk in Philipsburg.
They will be raising funds and collecting food donations to assist those affected most by Hurricane Irma.

Date: February 11th
Start Time: 4:30pm
Place: The Walter Plantz Square at the head of Front Street at the start of the Boardwalk.
Course: two laps of the Boardwalk, starting and finishing at the Walter Plantz Square.
Prize Categories:
Adult Male
Adult Female
Junior Male (under 18)
Junior Female (under 18)
Junior Couples (both runners under 18)
Adult Couples
Registration: at St. Dominic High or at Tri-Sport
Entry Fee: $5 plus canned food

See you all there!