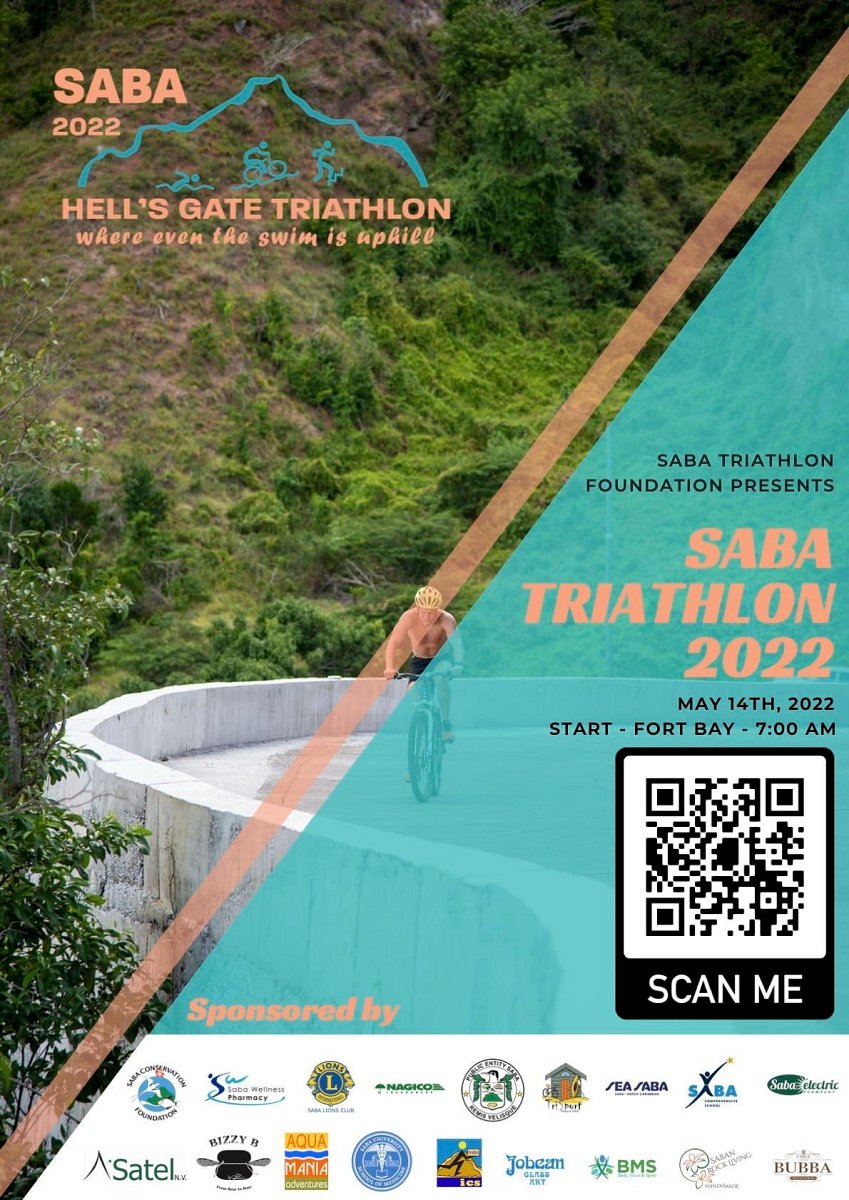 Event Details
Registration for the 2022 Saba Triathlon is here!
Join us on Saba in May for our annual race: An 800m Caribbean Sea swim, a very hilly 7km bike with 600+ meters of elevation gain, and a 7km trail run through Saba's National Park. The Saba Triathlon, where even the swim is uphill!
𝗡𝗘𝗪 𝗧𝗛𝗜𝗦 𝗘𝗗𝗜𝗧𝗜𝗢𝗡: Trail run..
Only want to partake in the running section and can't find a team? Choose the trail run option in the sign up form!
REGISTRATION LINK:
https://forms.gle/YnmRdLMT9Hf98gNW7
COSTS:
- $40.00 for individuals
- $75.00 per team (consisting of 3 persons)
- $60.00 per team (consisting of 2 persons)
- $25.00 for individuals (only trail run)
- Youth (under 18) are free
$25 for bike rental (including mandatory helmet)
INCLUDED:
-Pre-race dinner / Safety Briefing on Friday May 13th at Chez Bubba Bistro
-Brunch after the race
-Saba Triathlon '22 T-shirt
-Customized finishing medal
-Goodie bag
-Snacks and drinks along the race
-Transportation to the start of the race, and back to hotel after the race
-Great prizes for the winners
Happy training!