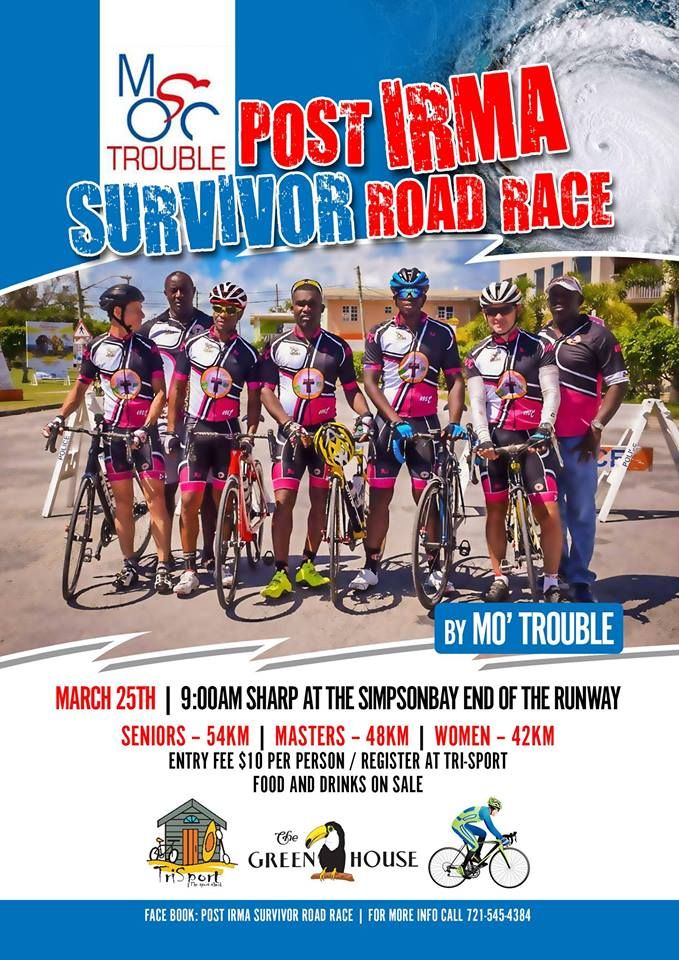 Event Details
The first race since Hurricane Irma will be short and sweet, fast and furious, along the Airport Road with laps between Maho and the Causeway.
The start is at 9am SHARP on the Airport Road at the East end of the runway, near to Triple D in Simpsonbay.
Registration takes place all week before at Tri-Sport, and the entry fee is $10.
The course starts with the riders crossing over the Simsponbay Bridge towards Colebay, through the Kruijthof Roundabout, continuing through Colebay on Union Road to the Causeway. Cross over and head to Maho to start the laps. Each time you return to the causeway, that is one lap.
Categories are Seniors - 54 Km, Masters (over 40) - 48 Km, and Women - 42 Km.