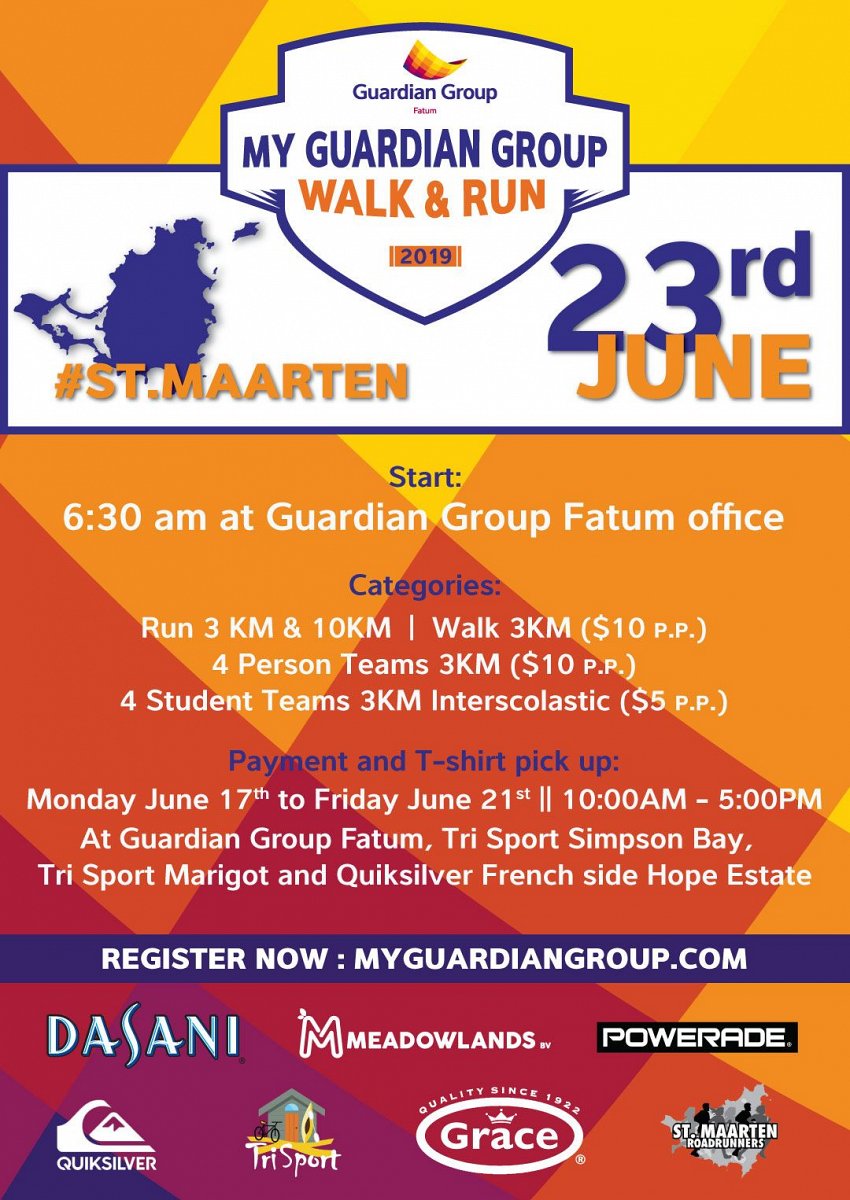 Event Details
This year's My Guardian Group Run & Walk takes place on June 23rd. The 10K starts at 6:30am and the 3K at 7:00am.

The route for the 10K: https://www.strava.com/routes/15344663

The route for the 3K: https://www.strava.com/routes/15344827

Categories for the 10K are Individual Age Groups over 18 and Top 3 Male, Female, Juniors, Teams and School Teams for the 3K.
Registration can be done online after May 20th or by emailing your name, telephone, date of birth and T-Shirt Size to info@trisportsxm.com.
The entry fee is $10 per person or $5 per team member which includes a T-Shirt and a great breakfast after the event.

For any questions you can call Tri-Sport at 1-721-545-4384 or The Guardian Group Offices at 721-542-2248.