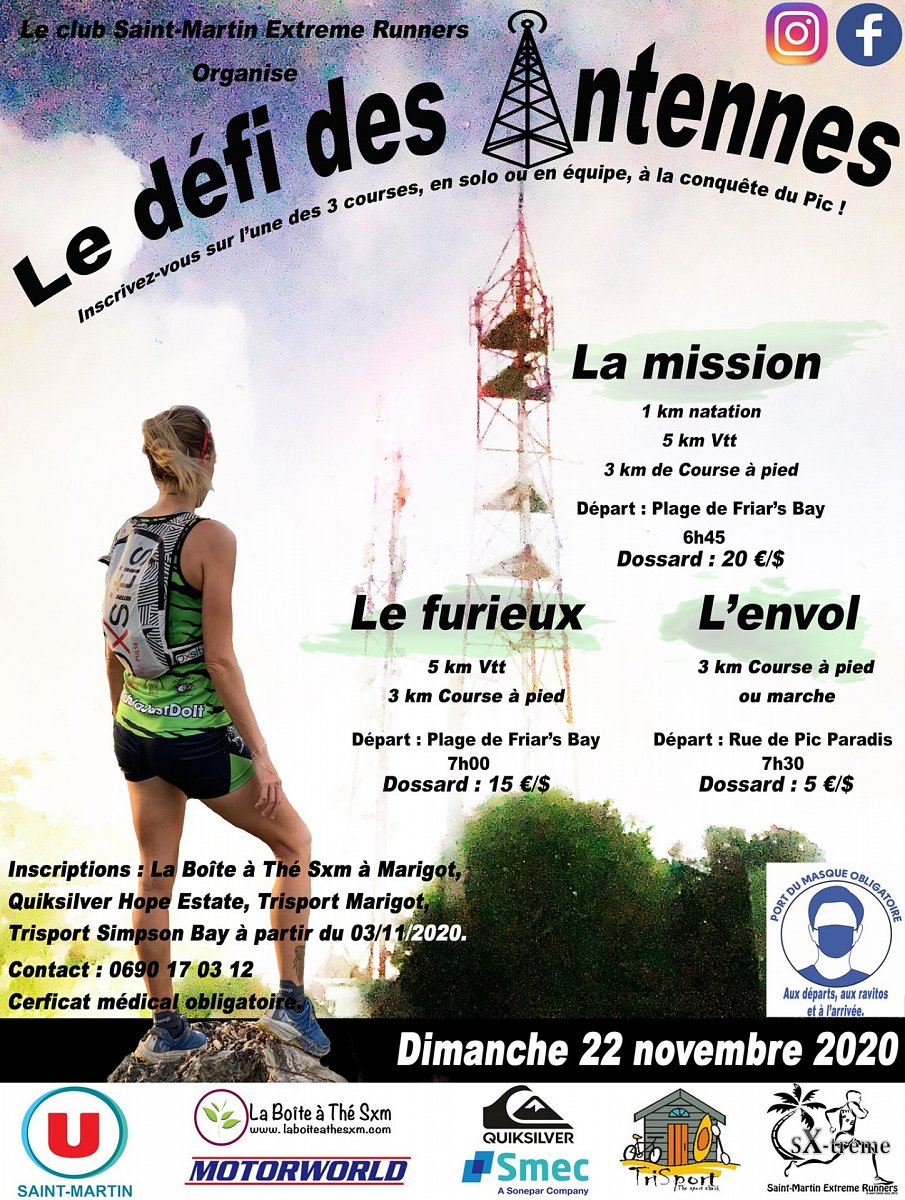 Event Details
La Mission: 1Km Swim / 5Km MTB / 3Km Run
Le Furieux: 5Km MTB / 3Km Run
L'Envol: 3Km Run or Walk
Registration Opens on November 3rd
Mask is mandatory at the start and finish of the event (not during)
For Race Routes, contact Tri-Sport at info@trisportsxm.com

Le dimanche 22 novembre 2020 : Le défi des Antennes.
Inscrivez-vous sur l'une des 3 courses, en solo ou en équipe, à la conquête du Pic !
-La mission : 1k nat. / 5k Vtt / 3k course
-Le furieux : 5k Vtt / 3k course
-L'envol : 3k course - marche
Les inscriptions débuteront le 03/11/2020 dans vos boutiques préférées.
Port du masque obligatoire aux départs, aux ravitos et à l'arrivée.