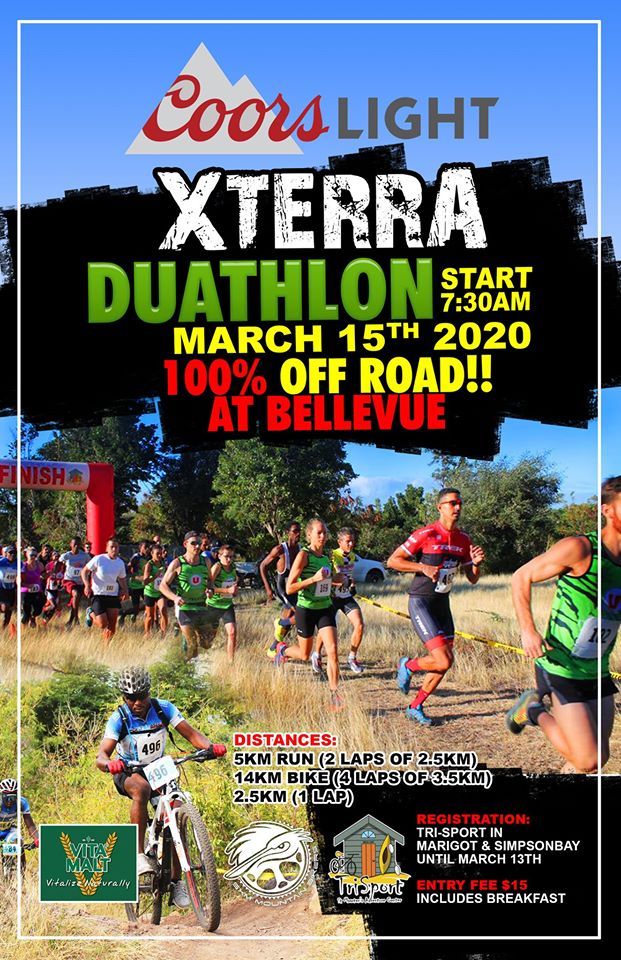 Event Details
The Xterra is back! Trail Run a beautiful new 4km route then grab your mountain bike or tag your team mate to ride a 14Km, off road course inside of Bellevue, followed by a 2Km Run to finish off.
Register at Tri-Sport in Simpsonbay or Marigot from March 9th to the 14th.
Entry fee is $15 per person.
Categories: Individual Men, Women and Juniors, Team Men, Team Mixed, Team Women and Team Juniors.
For more info call 1(721)545-4384 or 0590-870891.