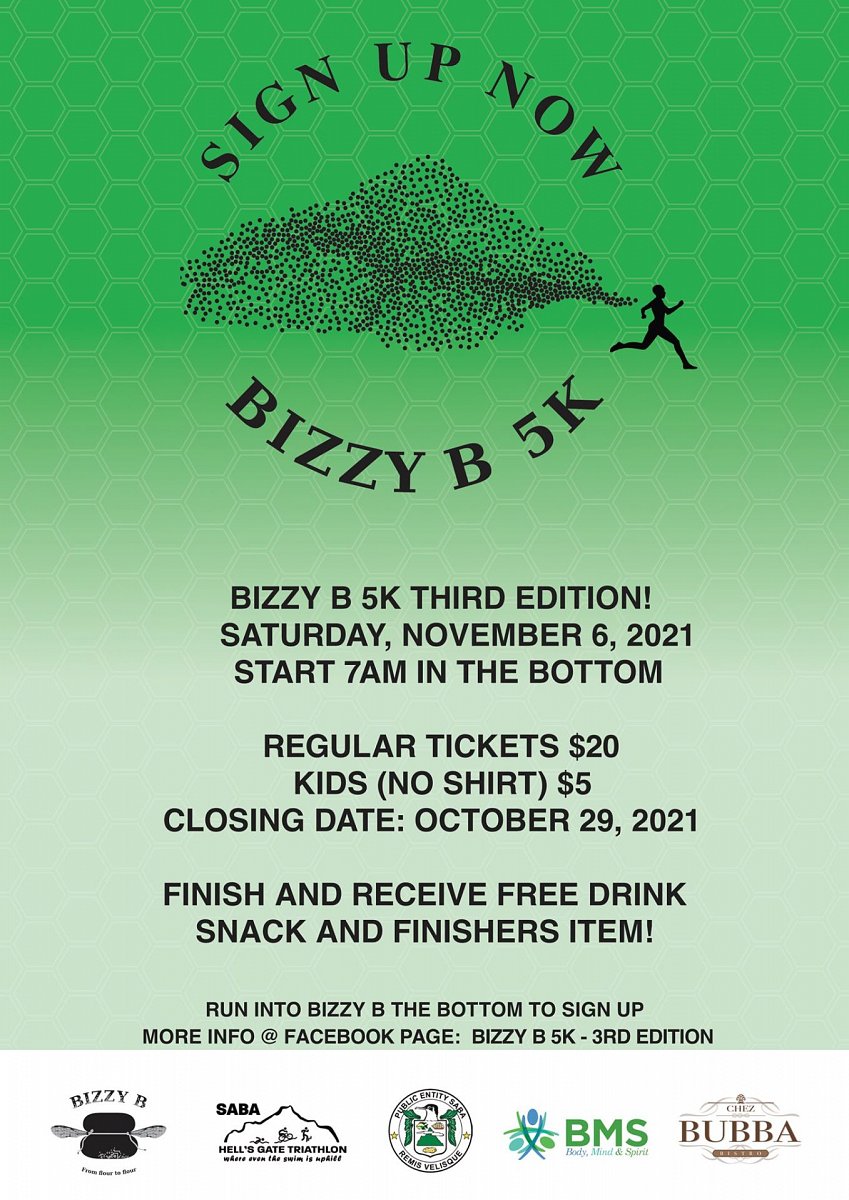 Event Details
The Bizzy B 5K is back!
The 6th of November you can run or walk 5 kilometers during the Bizzy B 5k in the capitol of Saba! Together with friends and family we will run or walk the same route as the first edition, starting at 7:00 AM 𝗦𝗛𝗔𝗥𝗣. Didn't participate in last years 5K? See the Facebook event page Bizzy B 5K for info about the route.

Didn't sign up yet? Click the following link to do so; https://www.webscorer.com/register?raceid=251091

Be sure to also fill in your T-shirt size and pay at Bizzy B in the bottom before the end date of registration. Your registration is not completed without these steps.

After signing in:
1. you will receive a confirmation via e-mail
2. print screen the part with your name and bib-number for the pick up in the end of October.
3. Like the event page and stay updated: https://www.facebook.com/events/4470371549669001?acontext=%7B%22event_action_history%22%3A[%7B%22surface%22%3A%22page%22%7D]%7Dand
4. Train!

See you at the start?!