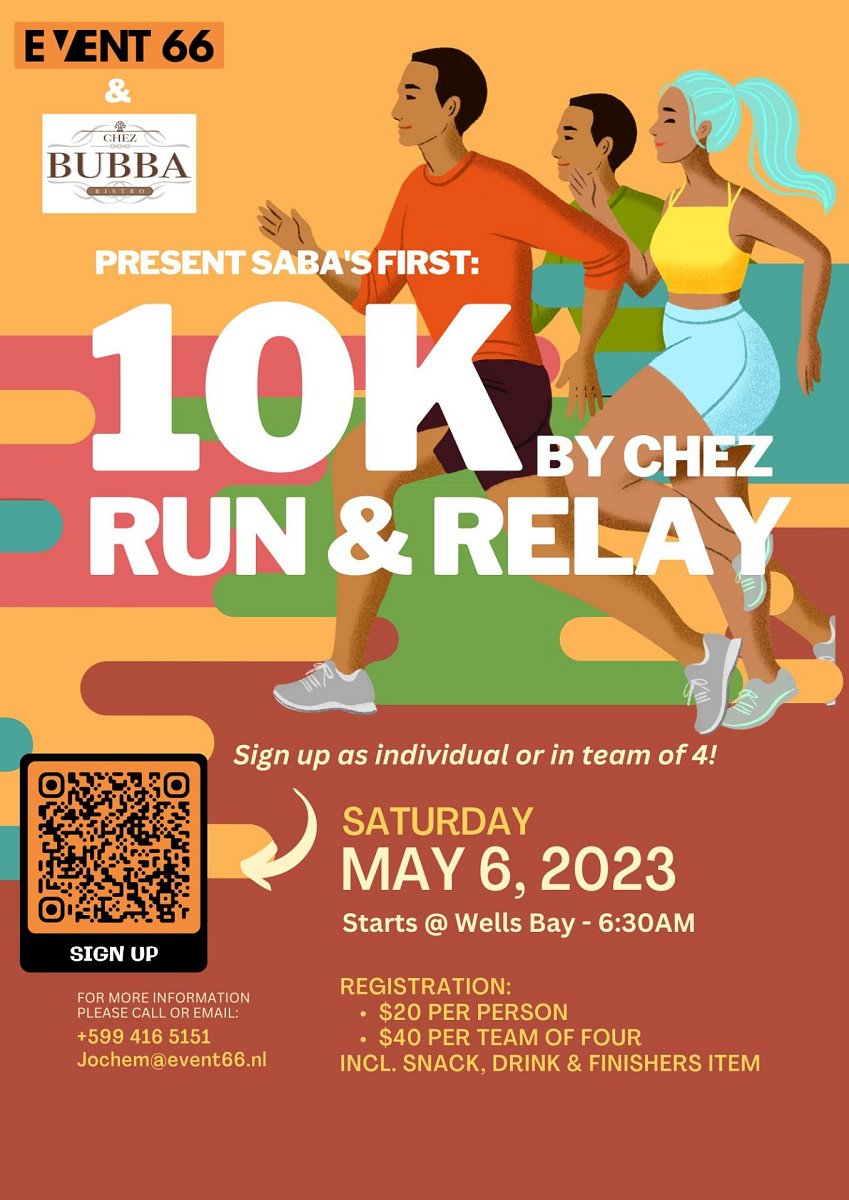 Event Details
Saba's first 10K by Chez Run & Relay! Start this 10 kilometer challenge in a relay team of four or as individual. You will start from Well's Bay and pass through the Bottom, St Johns, Windwardside, Hells Gate and turn around to the top of Mountain Road.
In a team of four, you can choose out of four legs:
- leg one: Well's Bay to the Bottom
- leg two: the Bottom to St Johns
- leg three: St Johns to English Quarter
- leg four: English Quarter to top of Mountain Road (via Hell's gate bus stop)
Are you ready for the challenge? Sign up via: https://www.webscorer.com/register?raceid=307517
𝗦𝗜𝗚𝗡 𝗨𝗣 𝗙𝗘𝗘𝗦
Individual: $20,-
Team of four: $40,-
Drink and bite included.
See you there!